I totally forgot to post about all the goodies we picked up at the bargain barn the other day! so here it is in pics:
(this is more for my oldest but the little ones enjoy looking at it)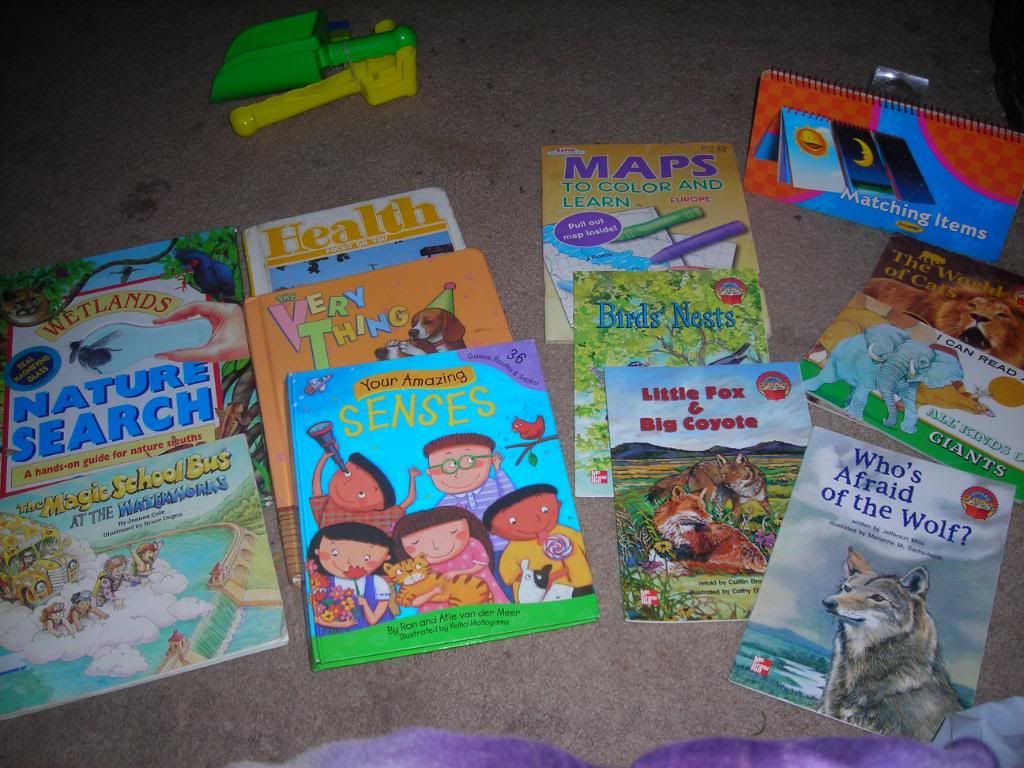 All the games and books were under $10.00 total! I love the Bargain Barn!!!
Now onto another one of my loves & Cory's love too..
Starfall
, they sell curriculum and such but also have a wealth of free learning games on their site for little ones and parents to click through. Cory normally spends about 2 hours a day on this site!!
(screen shot of the ABC movie)
I cannot tell you how much we love this site, there isn't words. Now I don't own any of their products and they definitely don't send me free stuff, this is my honest opinion of them, I am not paid or compensated in anyway by them (although that would be awesome). He loves the click-through books, the movies and the games, seriously he plays on it for hours.